Publications
Nick Bril bundled in 33 recipes, thoughts, projects and inspiring trips. A unique look into the soul and life of a top chef and a passionate entrepreneur. A book that reflects Nick Bril's passion, drive and perfectionism. Nick Bril is a man who cannot be described in a few words. Chef of The Jane that in a few years' time shot at the top of gastronomic Belgium (2 Michelin stars), DJ in the underground deep house scene, inspirer of Tastes of the world, rock-'n-roll partner and father of two. Nick Bril 33 portrays a year in the life of this kitchen phenomenon. In his quest for new flavors, beats and experiences, Bril effortlessly interweaves fine dining, street food and comfort dishes.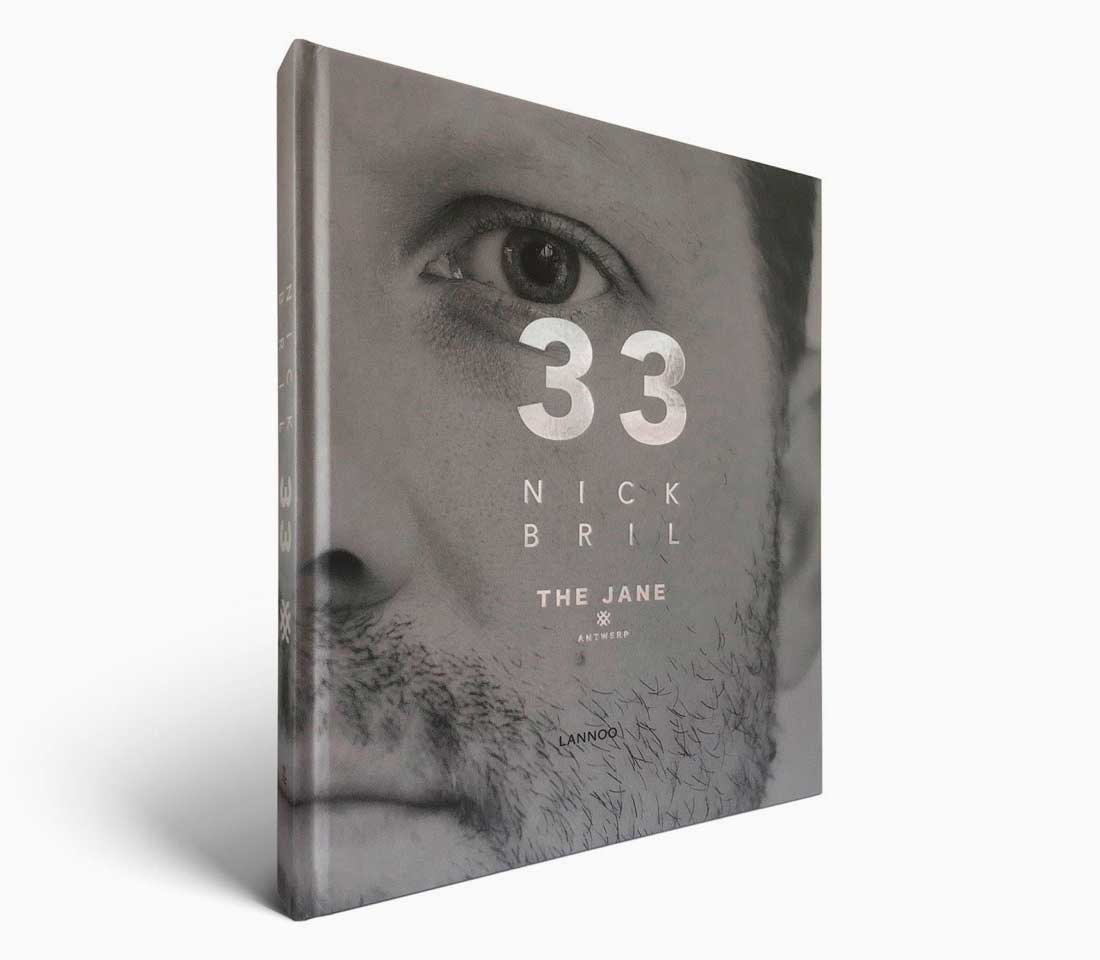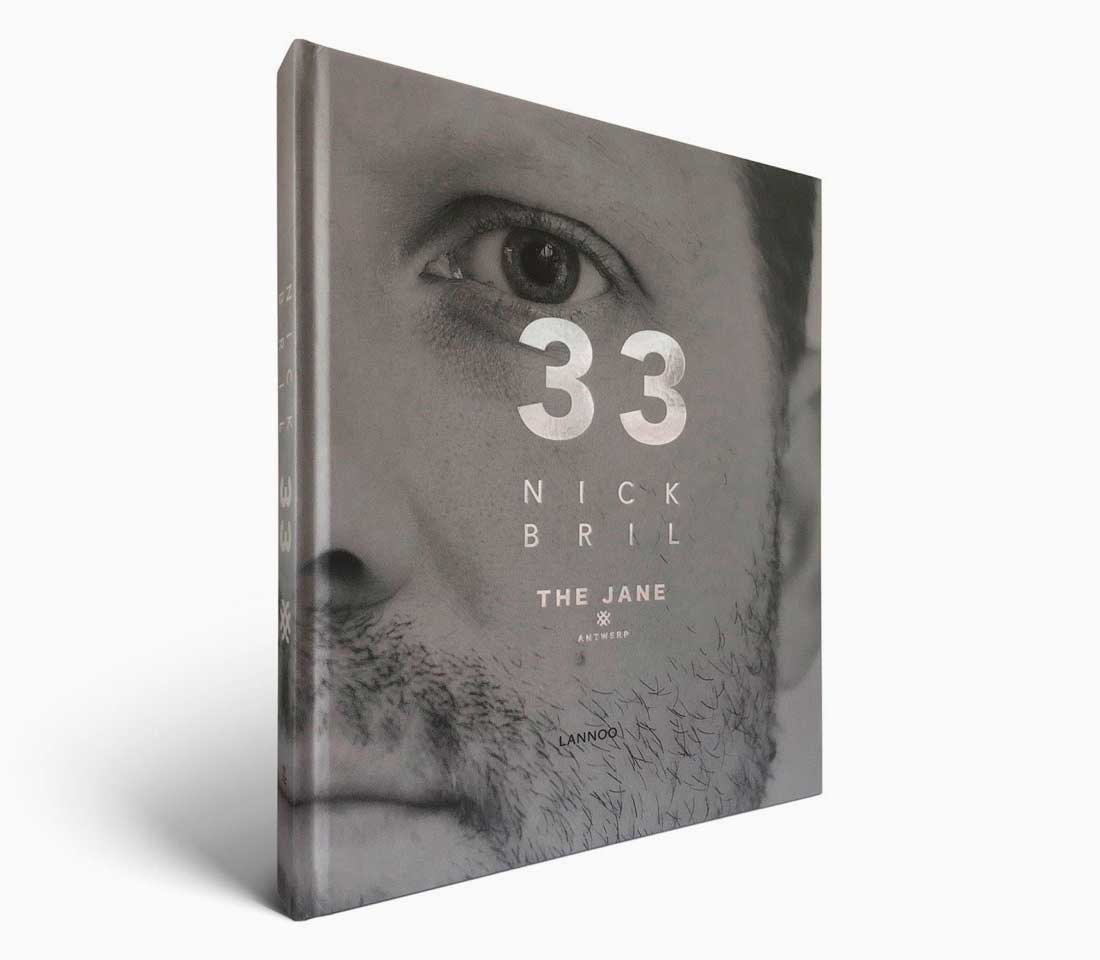 Nick Bril — 33
Order your copy via the form below.
Standard edition, € 45,00 excluding shipping costs.
The Special Edition of '33 by Nick Bril' is a beautiful box with the Nakiri knife, designed by Nick in collaboration with Florentine Kitchen Knives, and a numbered deluxe copy of the book. 200 copies of the book will be released. It is available in both Dutch and English, please note however that only the Dutch version is numbered. — € 250,00 excluding shipping costs.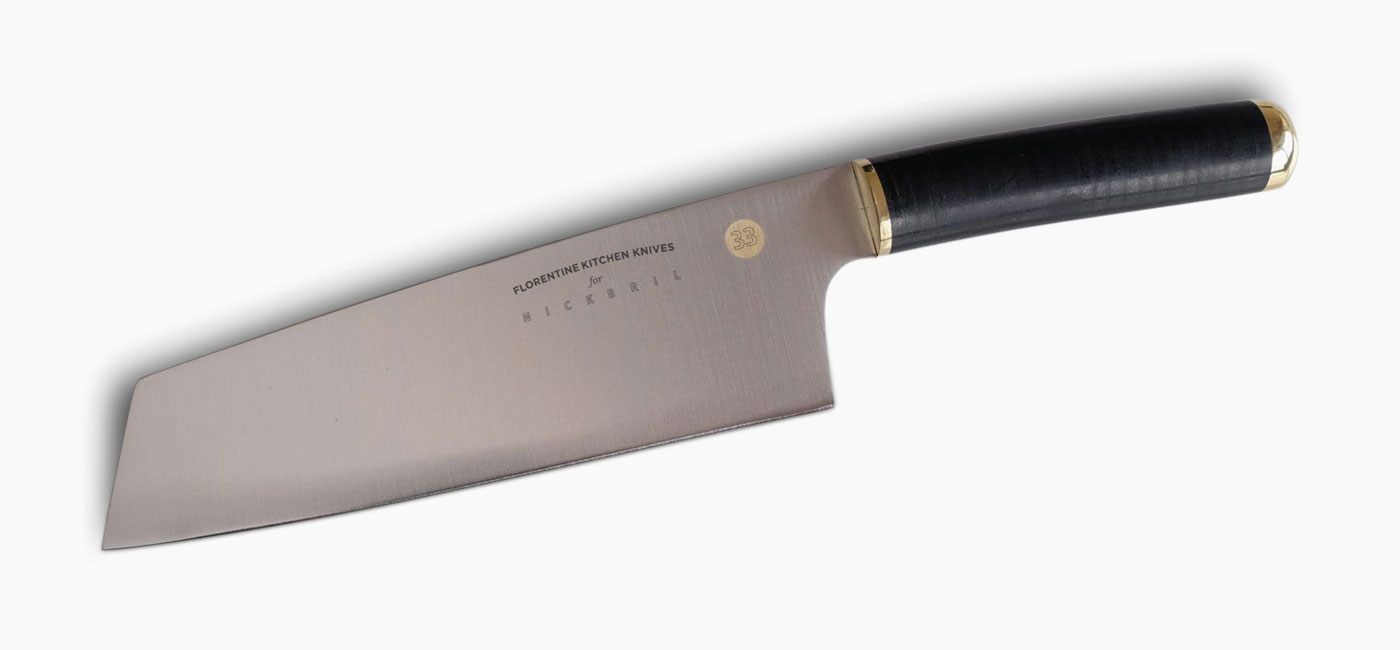 The Nakiri knife is only available in combination with the book.