Collabs
MARY V — tomato juice truly brings gastronomy into the bottle by using only 100% natural ingredients with premium quality. Inspired by the Virgin Bloody Mary, this pure tomato juice is truly natural in taste, carefully pressed from the umami flavored pink Tomimaru Muchoo tomato. Fused with fresh salicornia from the Eastern Scheldt, you can expect a culinary mocktail true to the Zeelandic roots of chef Nick Bril. Mary V tomato juice gives you a delicously zesty, tangy taste and even has gentle hints of the Jalapeno pepper, basil and oregano. It´s the ideal base for a healthy mocktail (non-alcoholic) or for a cocktail at your choice, as well as flavouring dishes such as sauces or soups.
Our drinks are made with a unique pressing technique of premium handpicked pink tomatoes (just like a 'Grand Cru' wine using their best grapes). What makes us unique, is that our products are an accumulation of juices of only natural and fresh products.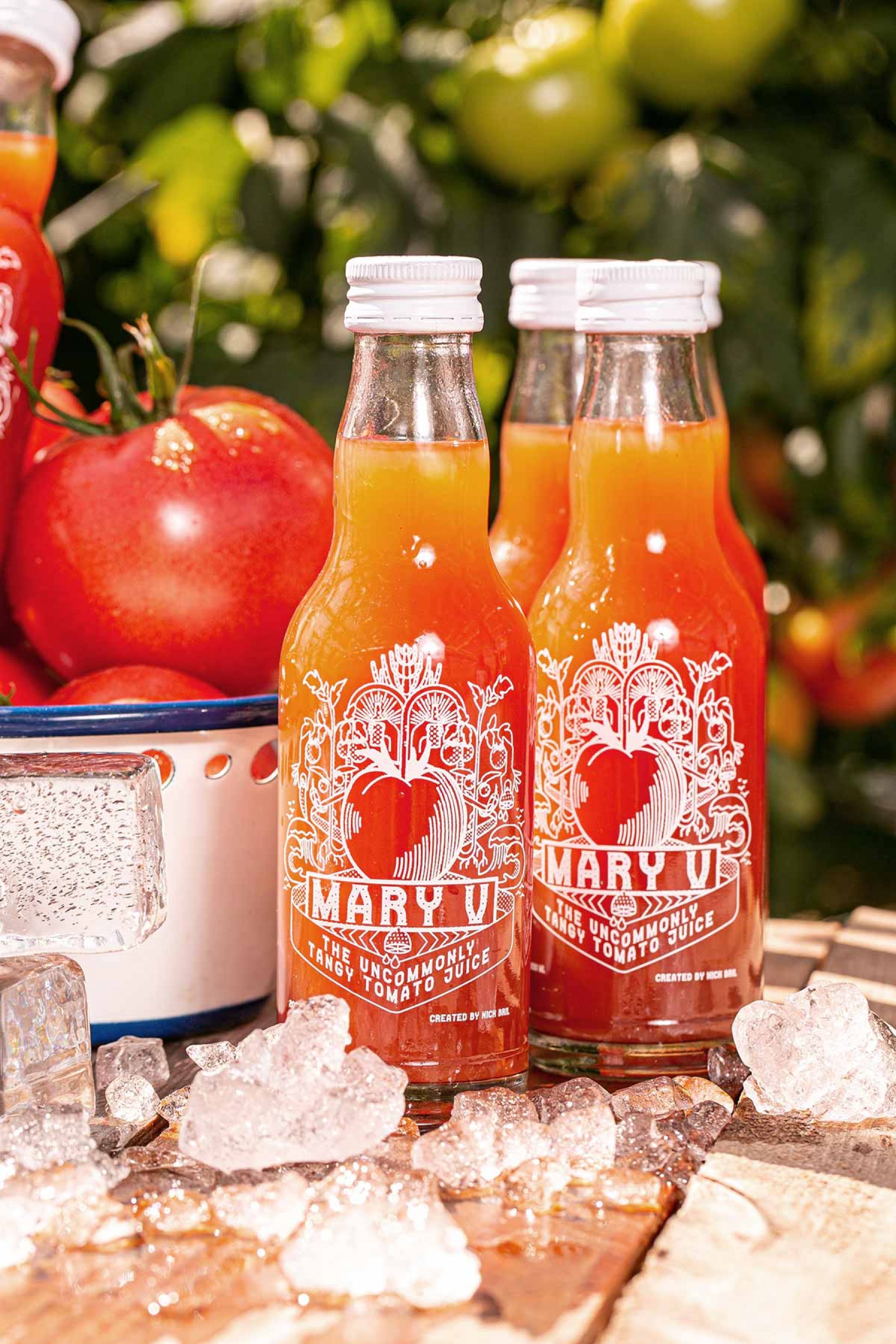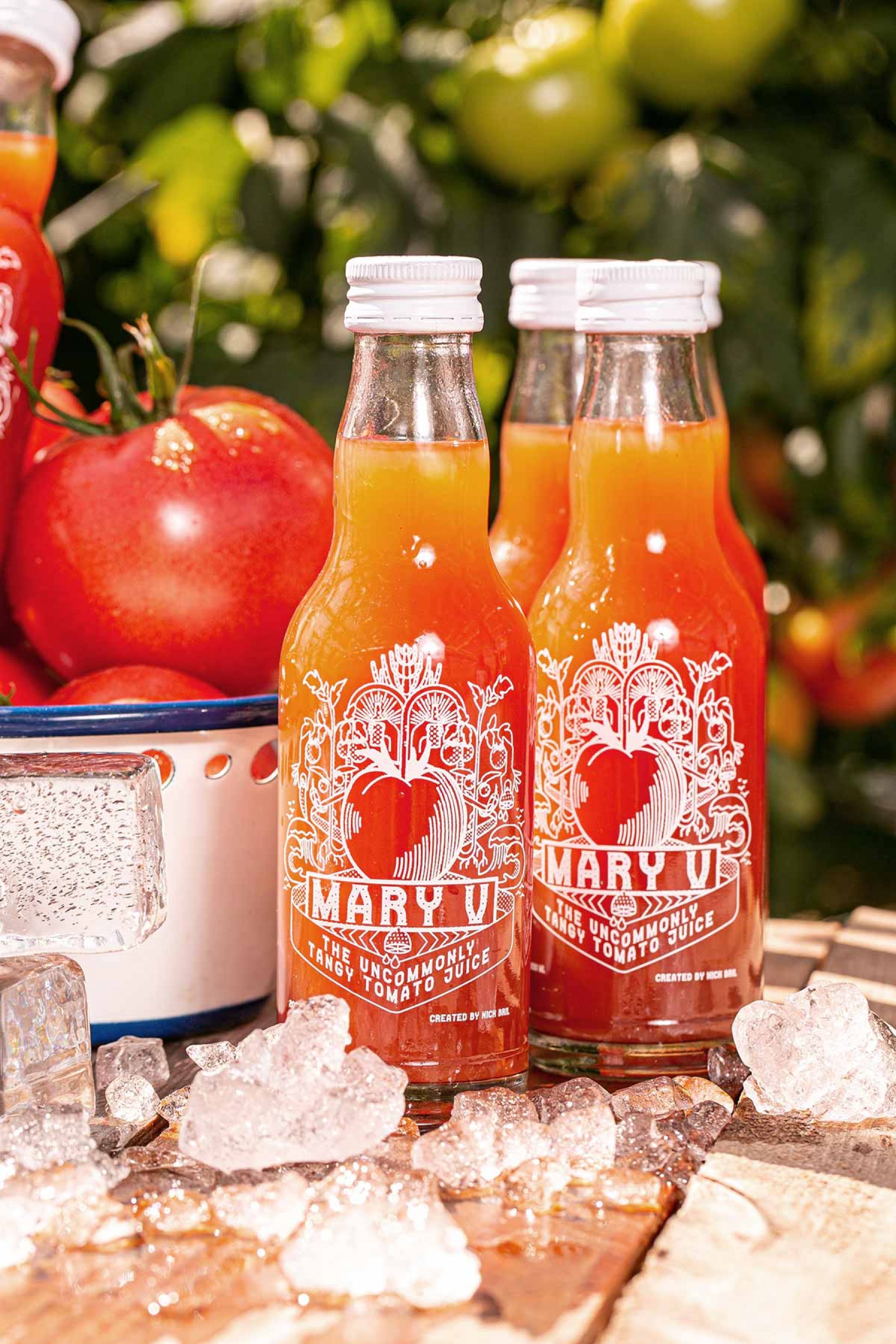 DIRTY TALK — The only thing craft beer brewers love more than tasting is talking brews. And when The Musketeers collaborate with a chef like Nick Bril, you get Dirty Talk. When this IPA looks you in the eye with its golden-amber colour you'll be lost! Rye and wheat used in the malting evoke its misty appearance. The outrageaous amounts of Azacca, Amarillo, Citra and Nelson Sauvin hops will tantalise your taste buds. And the cheeky addition of lemongrass brings out its fresh, citric notes. Dirty Talk is seductively balanced. Hoppy. But not too. Naked and clean. Tamed in bitters. Exciting in citric notes. A bomb in complexity. Be warned. Dirty Talk may turn your days into nights. and your nights into misty memories. Cheers!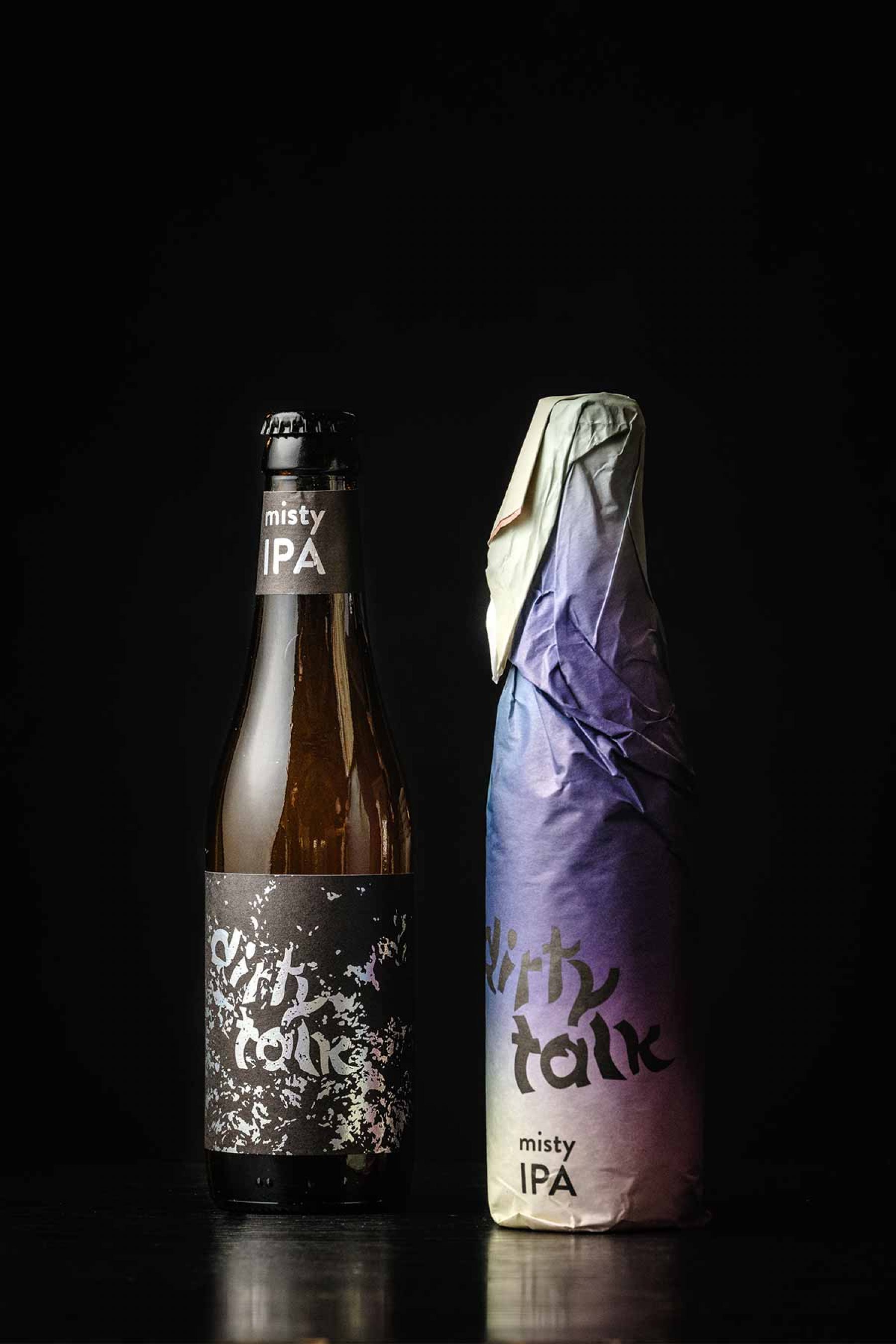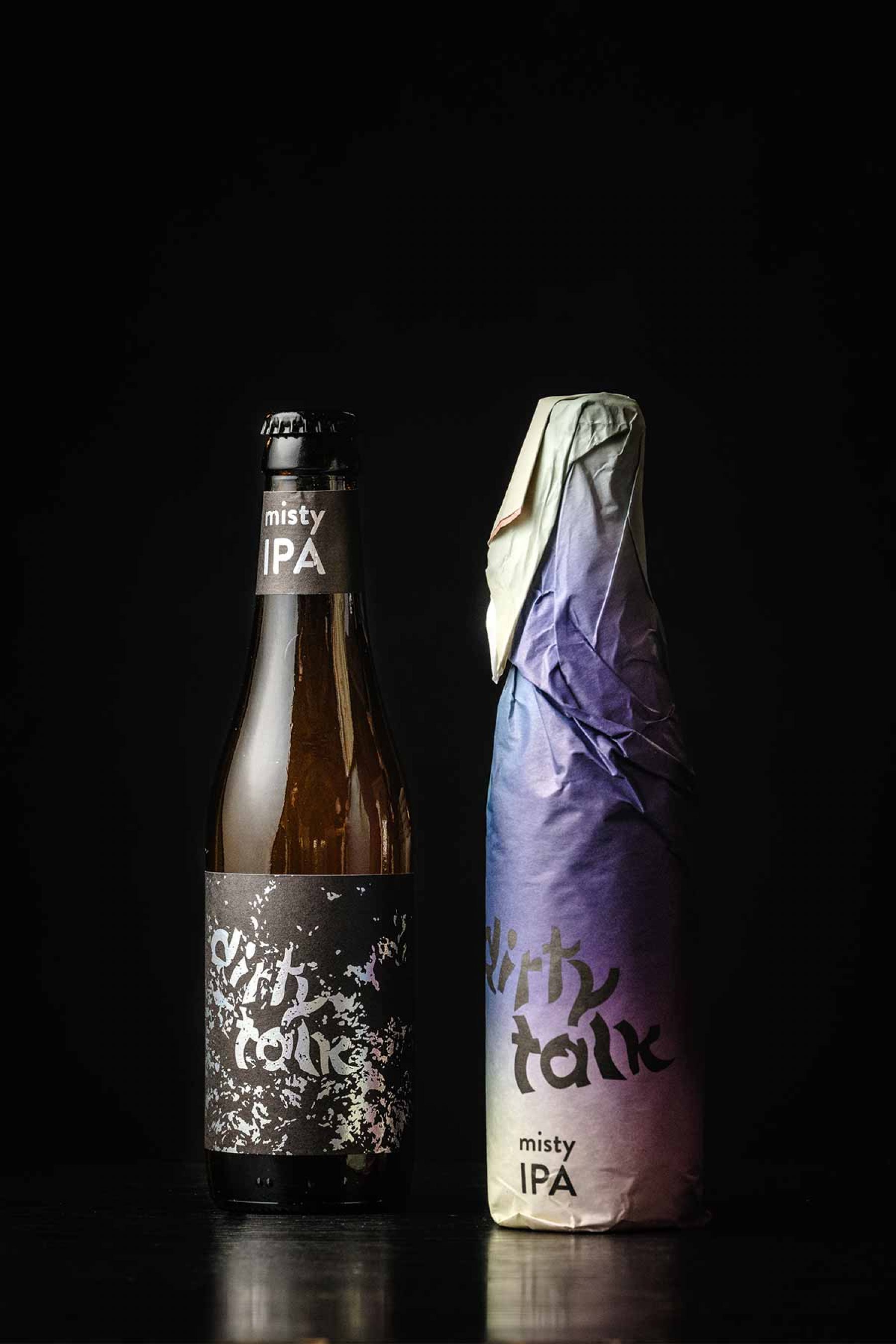 SYMBIOSE – The mutualistic coexistence of two dissimilar organisms.
Mutual ground was found between designer Yaara Landau-Katz (One and Many), Natural Tableware and Nick Bril based on one aspect in particular; plates! The three parties came together to merge their professional points of views and experience to create Symbiose.
Chefs are on-the-go more than ever, taking their kitchens outside of the restaurant to festivals and events. One of the key elements for chefs is striving for the optimal presentation of their dishes, which is ensured by the gastronomic characteristics and high end design of Symbiose.
Consisting of 3 different sized bagasse bowls and a top/side plate, Symbiose brings sustainability, quality and design together. Character and gastronomic representation is guaranteed at any type of function; the three parties' key elements in complete symbiosis.